Carbon Fiber Parts Installation
At Apex Customs, we offer a wide range auto body, trim, and Carbon Fiber installation services. From hoods and lids to spoilers, aftermarket seats, and body kits, our custom automotive team will help you transform your stock car, truck, or SUV to the ride of your dreams. The emphasis for every project we undertake is to provide you with the unique custom automotive look you've been dreaming of. We are automotive enthusiasts who understand how important your car, truck, SUV, or motorcycle is to you. Our goal is to help you create a ride that will be the envy of the automotive clubs and make your proud every time you hit the streets.
Unlike the competition, we're not just another body shop. We are a custom automotive shop that works exclusively to customize your car, truck, or SUV. Traditional paint and body shops make their money by doing insurance work to restore damaged cars to their factory specifications. They are assembly line workers who focus on pushing cars and trucks in and out of their shop to make a buck. Apex Customs is different, our exclusive focus is aftermarket parts installation and customization. We don't repair dents and dings with bondo and spray, we install carbon fiber hoods and doors and wrap them in industry leading vinyl wrap products to give your ride the custom look that will set you apart from the crowd.​
Body Kit Installation
Interior Parts Installation
Hoods, Trunks, & Lids
Spoilers & Diffusers
Carbon Fiber Parts
Trim & Panels
Apex Customs, offering full-service automotive body installation services for Phoenix, Tempe, Scottsdale, Mesa, Glendale and surrounding areas. Contact us today and tell us about your body kit, carbon fiber, or parts installation project and we'll provide you a customized quote backed by the best customer service, quality of workmanship, and pricing in the auto body industry. To learn more about our approach to automotive customization, check out our about us page.
No custom automotive project is complete without an aftermarket auto body enhancement. Whether you're looking for some additional downforce from a trunk or chin spoiler or prefer a complete transformation with a full body kit, Apex Customs has the skills, tools, and expertise to professionally install and customize your ride. Here is a list of our most common auto body services:
Have you been eyeing a body kit for your car online for a while but just not sure how you're going to get it installed? You've come to the right place! At our Phoenix body kit installation shop we will help you choose, source, and install the body kit of your dreams.
Adding a body kit to your car, truck, or SUV is one of the best ways to add an unmatched unique look to your ride. Body kits also referred to as ground effects, not only look cool, most kits are specially engineered to improve the aerodynamics of your vehicle. They employ careful sculpting of your cars body panels while adding skirts, air dams, ridges, diffusers, and spoilers to control the airflow around your car, reduce the coefficient drag, and improve downforce.
At Apex Customs Phoenix, our expert sales team will help you select and source a body kit and supporting parts that will fit your vehicle and budget. Our trained and experienced installers will ensure your body kit is installed securely while matching the contours of your vehicle's body and minimizing gaps between body panels.
Hoods, Trunks , Spoilers, Diffusers, Trim & Lids
Have an aftermarket body part you need installed on your car, truck, or SUV? At our Phoenix auto parts installation shop, we can install any aftermarket body component you're looking for. From hoods with scoops to spoilers and diffusers, we have you covered. Aftermarket body kits and parts are a great way to improve the look of your ride and many components even add performance enhancements such as downforce, aerodynamics, and weight reduction.
Apex Customs Phoenix has the skills, experience, and expertise to ensure your aftermarket automotive parts are installed professionally so your warranties are enforced and your investment will last. Whether you have a part you bought off a car forum or need us to help you source the best part for your application, our sales staff and technicians will help you from A-Z​
Looking to add some carbon fiber to your ride? At our Phoenix Carbon Fiber installation shop, we can install anything from a Carbon Fiber hood or trunk lid to an interior center console. Carbon Fiber is one of the hottest products in the custom automotive scene. Carbon Fiber is not only durable, it adds an unmatched premium car sport-look and best of all it reduces the curb weight of your vehicle.
Apex Customs Phoenix has partnered with SEIBON Carbon to provide you with a wide selection of Carbon Fiber products for your car, truck, SUV or motorcycle. SEIBON offers a Carbon Fiber solution for just about every part on your car to help you reduce weight and give your ride an edge at the track.
At our Phoenix automotive Carbon Fiber shop, our expert sales staff will help you source the Carbon Fiber part that will fit your vehicle and budget. Our experienced Carbon Fiber installers will install your parts with precision ensuring everything is tightened to factory spec and gaps are perfectly matched.
Common Carbon Fiber Parts
Air Ducts
Body Kits
Center Consoles
Chin Spolers
Diffusers
Doors
Engine Covers
Fenders
Grilles
Hoods
Light Assemblies
Mirrors
Pillars
Seats
Sills
Spoilers
Trunks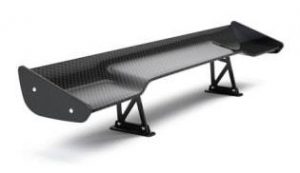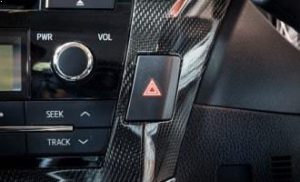 Looking to swap in some Recaro seats or add an aftermarket center console? At our Phoenix interior parts installation shop we can source and install any aftermarket part you're looking to add to your ride. Swapping in a set of racing seats is a great way to reduce weight while improving the comfort of your ride around the track. Maybe you're in the market for an aftermarket trim kit, racing steering wheel, or suede door panel. Whatever the project is that you're looking to accomplish, chances are our expert automotive parts sales staff can source it and our trained installers can install it.
Carbon Fiber is used in everything from 777 jumbo jets to backpacks these days thanks to its strength and weight saving properties.
Carbon fiber is a material made from carbon atoms which are bonded together to form a long chain. The fibers in carbon fiber are engineered to be light as well as extremely strong and stiff making them an excellent building material. There are a variety of materials used as building-blocks for carbon fiber including braids, yams, and weaves. These building blocks are used to create carbon fiber composite parts.
Carbon fiber is available in a variety of weaves with result in different properties for the final product. The weaves of carbon fibers provide the structure to the component like the steel frame in a commercial building. The carbon fibers are then suspended in a matrix to maintain their shape. The most common matrix used in carbon fiber is epoxy resin which is a plastic that has excellent compressive and sheer properties. The epoxy is low density making the material light, the fibers provide the reinforcement creating the perfect combination of strength and lightness.
Carbon fiber can be manufactured in a wide range of fabrication processes including resin transfer, wet-layup, insert molding, vacuum bagging, matched tooling, pultrusion and many other methods. Additionally, the type of fibers used and the pattern they are weaved in, can be tailored for specific properties.
Carbon Fiber Manufacturing Process
The process used in making carbon fibers is a combination of mechanical and chemical. The precursor epoxy resin in drawn into the carbon fibers and then heated to a very high temperate while preventing the materials from exposure to oxygen. Keeping oxygen out of the process prevents the fiber from getting burned while allowing the high temperature to accelerate the atoms in the fiber which vibrate violently while the non-carbon atoms are expelled. This process is referred to as carbonization, it creates a fiber which is composed of long, tightly-locked chains of atoms with only a few non-carbon atoms remaining.
Carbon fiber is the perfect material for automotive parts. It provides superior strength and low weight which is critical for automotive performance. Additionally, carbon fiber can be shaped to match any contour or shape which makes it an extremely flexible product for any automotive application. High-end race cars and supercars use carbon fiber in everything from car bodies to interior parts like seats and dashboards. The one downside of carbon fiber is the cost associated with the material and manufacturing process.
Common Carbon Fiber Upgrades
Hoods
Truck Lids
Door Panels
Spoilers & Splitters​
Bumpers
Center Consoles
Seats
Benefits of Carbon Fiber
Superior Stiffness and Strength
Lightweight
Corrosion Resistant
Chemical Resistant
Unique Appearance
Superior Fatigue Properties
Body kits, also referred to as ground effects, are a popular automotive upgrade that not only enhance the style of your ride, they also provide some performance enhancements at the track. A body kit is essentially a set of modified parts which can be installed on a stock car, truck, or SUV. There is a wide selection of body kits that range from a few components to a complete vehicle lower body replacement. Most body kits are composed of front and rear bumpers, spoilers, and side skirts. Occasionally a body kit will also include roof scoops and rear side guards.
Body kit components are designed and manufactured so they complement each other to create a complete kit design which is where the word kit originates from. Many people choose to incorporate a mix and match approach for their upgrade where they choose different components they like best rather than purchasing a single kit from a manufacturer. At Apex Customs Phoenix, we can accommodate either approach by helping you source the best kit options for your vehicle so you can choose from a range of options.
Body Kit Design and Material
Body kit design is inspired by the look and functionality of the body panel refinements that are typically seen on race cars. The kits are generally manufactured from either polyurethane or fiberglass and in some cases carbon fiber. Fiberglass is the most common material due to its affordability and market availability. However, fiberglass is prone to cracking and damage upon impact so keep that in mind when comparing your ground effects options. Polyurethane is a good material for body kits due to its flexibility and higher resistance to damage. Carbon fiber is the superior material for body kit manufacturing however, it's rare due to its cost.
Body Kits and Automotive Performance
Automotive enthusiasts are always looking for ways to boost performance and gain the edge at the track. Beyond the appearance improvements a body kit provides your ride, there are a few performance benefits to consider as well. Here are just a few of the performance gains a body kit will provide.
Aerodynamics are a key consideration when you're looking to boost the performance of your vehicle. A body kit will help to decrease wind resistance while simultaneously increasing downforce so your car can hug the road while cutting through the air. Drag is the enemy of speed. When your vehicle has high wind resistance, your engine is forced to work harder and burn more fuel. The shape and dynamics of your vehicle's body will impact the performance of a car. A simple lip kit or air duct will improve your vehicle's wind resistance and improve the performance of your vehicle at the track without breaking the bank.
While most people looking to boost the performance of their vehicle aren't too concerned with fuel mileage, a day at the track can get expensive without some consideration of your fuel consumption. Luckily the same aerodynamics benefits that will provide you with a boost in performance, will also help you in the fuel savings department. When your vehicle has reduced drag, your engine doesn't have to work as hard to cut through the air which results in improvements in the miles you can drive per gallon.
Have you ever noticed your car, truck, or SUV will start to shake and become unstable at high speeds? This is a common issue that occurs when your vehicle is experiencing high wind resistance and drag. If you've ever driven a high-performance or race car, you'll experienced how it feels glued to the road. The reason for the difference in handling is due to better aerodynamics and downforce which allows your vehicle to cut through the walls of resistance. Body kits and ground effect will force the air to move around your vehicle rather than underneath. When high amounts of wind are drawn underneath your car, it has the effect of lifting your car off the road causing the instability. The increased downforce provided by a body kit will provide a stable, controlled ride, even around corners at high speeds.
Why Carbon Fiber is Light & Strong
Carbon Fiber is comprised primarily of carbon atoms which is lighter than metal atoms making a carbon fiber part much lighter than a metal part. Carbon fiber is in the same material group with the same properties as diamonds. As you probably know, diamonds are the hardest and strongest material in the world. Carbon fibers have a 2D mesh structure with entwined carbon fibers making it incredibly durable. While the carbon fiber mesh provides the strength, the remaining material in carbon fiber is a lightweight resin which is considerably lighter than metal.
Why are Carbon Fiber Parts More Expensive?
Carbon fiber is more expensive for three primary reasons:
The primary raw materials used to manufacture carbon fiber are very expensive to procure.
The construction of carbon fiber is complex and require several materials to product the final product.
The manufacturing of carbon fiber is labor intensive and requires a skilled composite technician to create.
A spoiler is an automotive aerodynamic part installed on a vehicle to reduce turbulence and drag. The word spoiler comes from the concept that the devices "spoils" the undesirable air movement across the body of the vehicle. Spoilers are often found on high-performance sports and race cars as they provide performance benefits to vehicles at high speeds. While high-performance cars are the primary vehicle a spoiler is used on, they have become a common feature on many passenger vehicles due to their styling benefits.
Do body kits fit over the existing bumpers or do they replace them?
Most body kits require you remove and replace your factory bumper covers with the aftermarket body kit. Typically, you use the same factory hardware that was used to secure the factory bumper. If your new body kit includes front and/or rear fascia's or lips, those pieces will attach to your vehicle under your existing bumpers.
Are ground effects the same thing as a body kit?/strong>
Yes. Ground effects are the same upgrade as a body kit. Body kits are also referred to as spoiler kits, aero kits, and bumper kits, they are all the exact same thing.
What's the difference between poly-urethane body kits and fiberglass kits?
Poly-urethane body kits are made from a rubber material which is flexible and engineered to hold up during an impact. Fiberglass body kits are made from fiberglass as the name implies and are generally less flexible and durable in the case of an impact. Fiberglass kits are more resistant to extreme weather conditions and are generally easier to paint than poly-urethane and a relatively inexpensive. Both kits have positive qualities and are widely used through the automotive aftermarket.
What's the difference between a wing and a spoiler?
Wings are generally found on race cars, particularly open-wheeled race cars, are used to produce down force for racing applications. Spoilers on the other hand, are generally much smaller and sleeker and are intended for more of an appearance modification than a performance application.
What is "Grade A" carbon fiber?
"Grade A" is generally a marketing term used by manufacturers to stress the quality of their parts. There is no official standard upon which carbon fiber products are graded. There is a large quality difference between various manufacturers of carbon fiber so the Grade A term was created to try and differentiate premium brands from cheaper brands. Generally, the adage of you get what you pay for is a good guide for choosing quality carbon fiber parts. At Apex Customs Phoenix, we recommend purchasing your carbon fiber parts from SEIBON carbon rather than places like ebay to guarantee you're receiving a product that will stand up to the demands of an automotive application.
How do I judge the quality of carbon fiber products?
There are three key questions to ask when you're evaluating carbon fiber products.
Is the product I'm purchase made from multiple sheets of carbon fiber or one continuous piece?
Is the finish on the product a clear coat or gel-coat?
Is the carbon fiber integrated into the mold when manufactured or is it wrapped around the skeleton?
The best carbon fiber products are made from single piece carbon fiber sheets, they use a clear coat finish which is shiny and durable, and they are built into the mold rather than wrapped around the skeleton. Clear coat carbon fiber generally guarantees a shiny, durable, and "wet" look to the part where the gel coats will be cloudy and look dull. Carbon fiber that is wrapped around a skeleton is prone to breakage and splits unlike carbon fiber that is integrated into the mold.