RANGE ROVER CUSTOMIZATION
The Range Rover is a high-end luxury SUV that is renowned for its elegant styling and premium equipment. With luxury materials, a roomy interior, and a variety of cutting-edge technologies, including a panoramic sunroof, heated and ventilated seats, and a top-of-the-line audio system.
The Range Rover is renowned for its off-road prowess as well. It is a well-liked option for drivers who appreciate outdoor activities because it is made to tackle challenging terrain and poor weather conditions.
The Range Rover has excellent performance, strong engines, and a comfortable ride. It also has a variety of cutting-edge technology, like the Terrain Response system that lets drivers adjust their driving style according to the terrain.
A number of cutting-edge safety systems, including adaptive cruise control, lane departure warning, and a rearview camera, are included with the Range Rover. These characteristics contribute to the safety of both drivers and passengers on the road.
Land Rover, a reputable brand with a long history of creating high-quality, enduring automobiles, is the company that makes the Range Rover. The company is renowned for its commitment to innovation and client satisfaction and has a reputation for excellence.
Those that seek luxury, off-road prowess, performance, and safety should choose the Range Rover. It is a well-liked option for drivers who want a high-end car that can handle both city and off-road driving since it is a flexible SUV that is engineered to handle a variety of driving circumstances.
At Apex Customs, we love working on Range Rover vehicles. Our technicians have the experience and expertise to take your Range Rover to a whole new level of sophistication and class. We offer a complete line of personalization and customization options to make your ride distinctive, yet reflective of your personality. Apart from our passion for all things with wheels, our collective experience as a team understands the unique needs of every owner and vehicle.
Range Rover Customization
Wheels and Tires
The wheels and tires are critical components of any off-road vehicle, and their importance cannot be overstated. The primary function of the wheels and tires is to provide traction. Off-road vehicles need to be able to grip the terrain to maintain traction, and the wheels and tires play a critical role in this. Large, aggressive tires with deep treads can provide the necessary traction to tackle steep inclines, loose dirt, mud, and other obstacles encountered in off-road terrain. The size of the wheels and tires on an off-road vehicle can also impact ground clearance, which is essential for navigating rocky or uneven terrain. Bigger tires can provide more ground clearance, allowing the vehicle to pass over larger obstacles without getting hung up. Off-road driving can be tough on wheels and tires, with rocks, tree roots, and other obstacles presenting a constant hazard. High-quality, durable wheels and tires are essential to withstand the harsh conditions of off-road driving. The right wheels and tires can also improve handling, making it easier to control the vehicle in difficult terrain. For example, larger tires with lower air pressure can provide better grip and stability on loose surfaces. Finally, the appearance of the wheels and tires is an important consideration for many off-road enthusiasts. Custom wheels and tires can enhance the appearance of the vehicle and make it stand out on the trail.
Advantages of Upgraded Wheels & Tires
Improves traction, especially during acceleration, braking, and cornering
Lighter and stiffer wheels and tires can improve handling
Wider tires can improve cornering grip, allowing for higher cornering speeds
Right combination of wheel and tire sizes can tailor the vehicle to your driving style and desired performance
Upgrading wheels and tires can be a great way to boost performance, particularly if looking to improve traction and handling
Side Steps & Bars
While side steps and bars may not improve the performance of your Range Rover, they can provide a number of other benefits that can enhance your driving experience and add to the functionality and appearance of your vehicle. Side steps make it easier to get in and out of your Range Rover, especially for passengers who may have difficulty stepping up into a high vehicle. Side steps and bars can provide a safer entry and exit experience by providing a sturdy platform for passengers to step on, reducing the risk of slipping and falling. Side steps and bars can protect the sides of your Range Rover from damage, such as scratches and dings, that can occur from rocks, debris, or other vehicles. Side steps and bars can enhance the appearance of your Range Rover, giving it a more rugged and off-road-ready look. Side steps and bars can also be used as a mounting point for additional accessories, such as roof racks, lighting, or antennas, which can improve the functionality of your Range Rover.
Benefits of Side Steps & Bars for Range Rover:
Easier to get in & out of vehicle
Provide a safer entry & exit experience
Protect sides from scratches & dings
Enhance appearance & give a more rugged look
Mounting point for additional accessories
Carbon Fiber
Replacing heavy or aerodynamically inefficient parts with carbon fiber ones can improve the performance of your SUV in several ways, making it faster, more efficient, and more durable. Carbon fiber is much lighter than steel or aluminum, which means that replacing heavier parts with carbon fiber ones can reduce the overall weight of your SUV. This reduction in weight can improve acceleration, handling, and fuel efficiency. Carbon fiber parts can be designed with complex shapes and contours that improve the aerodynamics of your SUV. This can reduce drag and improve stability at high speeds, making your SUV faster and more efficient. Carbon fiber is also incredibly strong and stiff, which means that parts made from carbon fiber can withstand more stress and deformation than equivalent parts made from other materials. This increased strength can improve the durability and longevity of your SUV, especially if you use it for off-road driving or other demanding activities.
Advantages of Carbon Fiber Parts:
Significantly lighter than metal counterparts
Improved acceleration, braking and handling
Improved rigidity of your car's body and chassis
Reduced drag and improved airflow over body
Enhanced appearance with a sportier and more aggressive look
Grills & Vents
An upgraded grill and vent system can improve the performance, durability, and appearance of your SUV, making it a better choice for off-road driving. When you're off-roading, your SUV's engine and transmission are working harder than they would be on the road, which generates more heat. An upgraded grill and vent system can help improve airflow and cooling to the engine, helping it to perform better and last longer. Off-road driving can expose your SUV to a lot of debris and rough terrain, which can damage the front end of your vehicle. A stronger, more durable grill can help protect your SUV's radiator, engine, and other critical components from damage. An upgraded grill and vent system can also give your SUV a more aggressive, rugged appearance, which can be an important factor for off-road enthusiasts who want their vehicle to look as tough as it performs.
Benefits of Upgraded Grills & Vents:
Improved performance and durability
Improved airflow and cooling
Protection of radiator, engine and other critical components
Aggressive, rugged appearance
Height Lowering Air Suspension Kits
A height lowering air suspension kit for a Range Rover can potentially increase its performance in several ways. Lowering the ride height of a Range Rover through an air suspension kit can lower the vehicle's center of gravity. This can improve handling and stability by reducing body roll and improving cornering grip. Lowering the ride height of your Range Rover can also improve its aerodynamics by reducing drag and improving airflow over the body of the car. This can improve your vehicle's stability at high speeds and reduce wind noise. A height lowering air suspension kit can also enhance the appearance of your Range Rover by giving it a sportier and more aggressive look. This can make your car stand out on the road and show off your individual style.
Benefits of a Height Lowering Air Suspension Kits
Improved handling and stability
Reduced body roll and improved cornering grip
Improved aerodynamics by reducing drag and improving airflow
Improved stability at high speeds and reduced wind noise
Enhanced appearance by giving it a sportier, aggressive look
Vehicle Protection & Appearance
COMMON SERVICES & UPGRADES
At Apex Customs our certified installers are the best in the business when it comes to the professional installation of an automotive vinyl wrap. We can install vinyl wrap in any application, but our specialty is color change vinyl wraps, racing stripes, vinyl graphics, hood and roof vinyl wraps. Our installers have many years of experience working on everything from Semi Trucks to Ferrari's and Honda Civics. Whatever your vinyl wrap application is, we can deliver your project on time and on budget without complication.
Vinyl Wrap Services:
Color Change Vinyl Wrap
Vinyl Racing Stripes
Vinyl Hood Wrap
Vinyl Roof Wrap
Vinyl Graphics
Vinyl Pinstripes
Side Mirror Vinyl Wrap
Vehicle Wraps​
At Apex Customs we offer full-service automotive body and paint services. From collision repair to a custom builds, our certified expert painters will deliver you showroom quality results which meet and exceed factory specifications.
When it comes to customizing your car, truck, or SUV, an eye-catching paint job is one the best investments you can make. Whether your project is a classic car restoration, a collision repair, or a brand new sedan, a custom paint job will take your car, truck, or SUV from ordinary to extraordinary!
Apex Paints:
Paint Quality
Proper Prep
Multiple Layers
Missing Surfaces
Prevent Overspray
Color Matching
Paint Protection Film (PPF), also commonly referred to as "Clear Bra," is applied to the painted surfaces of a vehicle to protect the paint from minor abrasions, stone chips, and bug splatters. Manufactured out of a thermoplastic urethane film, PPF is OEM approved by virtually every car manufacturer. PPF is installed by certified professionals due to the challenging nature of the installation. The primary function of PPF is to protect a vehicle from the elements and potential damage from road debris such as rock chips, paint scuffs and scratches and even vandalism.
PPF Locations
Rocker Panels
Hoods, Bumpers & Mirror-Backs
Door Edges and Handle Cavities
Full Hoods, Trunks and Roofs
Full Front-Ends
Full Vehicles
At Apex Customs Phoenix, our authorized installers specialize in the professional installation of automotive window tint.
Our professional line of Kavaca window tinting films will not only greatly enhance the look and value of your ride, but most importantly in our desert heat, will significantly reduce UV rays and heat inside your vehicle. Installing window tint on your vehicle will also improve the safety of your vehicle through window tinting's Glass Fragment Retention properties.
Window Tint Benefits:
Protects Upholstery
Increases Comfort
Reduce Driver Fatigue
Protects Glass
Skin Protection
Added Security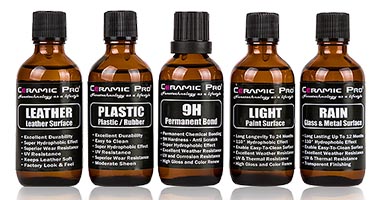 At Apex Customs we appreciate the investment that you have made in your vehicle, and we are here to help protect that investment!
As an authorized dealer of the best automotive coating products in the industry, we are proud to carry CERAMIC PRO hydrophobic nano-ceramic paint coating. This product is specifically designed to lock in your paint's perfect shine and promote an easily cleanable surface. The hydrophobic nature of the product allows water to bead right off and carry dirt particulates with it.
Ceramic Pro Offers:
Unrivaled scratch and stain resistance
Exceptional clarity
Superior resistance dirt and grime
Durable glass shield technology
Tough, durable and maintenance free
Corrosion resistance
Oxidation resistance
UV protection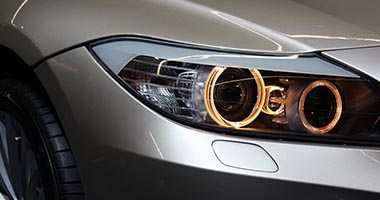 After years on the road in the Arizona sun, headlights and tail lights become scratched, pitted and discolored, which impacts the clarity and effectiveness of these lights. At Apex Customs, we can restore the OEM lenses and housings on your headlights and tail lights so they are crystal clear again, and function like new. The process includes use of a special compound and procedure that removes surface oxidation and imperfections in the lenses and housings. Apex can also smoke your lights, giving it a distinctive style, while preserving the functionality of these lights.
Light Restoration Benefits:
Light Housings Look New Again
Headlight Clarity is Restored
Protected Against UV Damage
Headlight Function Improved
Distinctive Styling